At this year's trade fairs, K in Düsseldorf, FACHPACK in Nuremberg and IZB in Wolfsburg, we attracted the interest of many visitors as a full-range supplier of ultrasonic technology.
Sustainability was one of the topics discussed, and our product solutions were convincing. This is because the processing of plastics with ultrasound not only has advantages in the process, but is also significantly more energy-efficient and environmentally friendly compared to processing with other thermal processes. With our broad portfolio, from ultrasonic components to special machines for the installation of fully automated production lines, we offer sustainable and safe solutions for the automotive, plastics, packaging & food, technical textiles, and water and environmental technology sectors. The entire #teamsonotronic was pleased to welcome and advise numerous guests at their own booths. Our trade fair appearances are over for this year, and we say THANK YOU to everyone who was involved.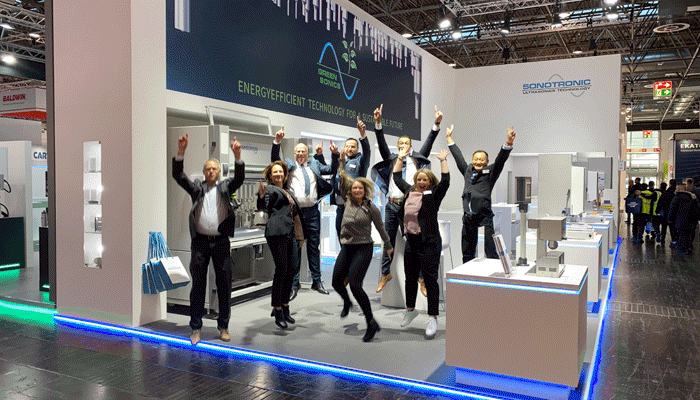 K in Düsseldorf - October 19 to 26, 2022
The K trade fair in Düsseldorf is the international, most complete and most innovative trade fair for the global plastics and rubber industry. At our ninety-square-meter booth, we presented machine concepts with a wide range of automation options and promoted ultrasonic technology, a sustainable and future-proof joining technology for plastics. 
Demand for automated solutions was high. With our new module for automation in ultrasonic welding systems, the XYZ-Portal, we hit the nerve of the time. Information on the new product can be found here: https://sonotronic.de/en/products/ultrasonic-assemblies/xyz-portal/.
The high demand for the processing of recyclable materials in the packaging and textile sectors emerged as a further trade show trend, which we are already following with our know-how and technical capabilities. After these successful days at the fair, we are now looking forward to the machine projects that we were able to generate. For us as a machine builder, the K trade fair is indispensable, the next one will take place in three years.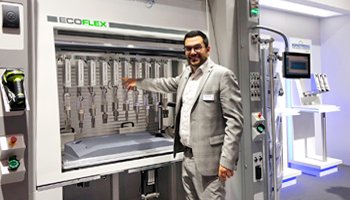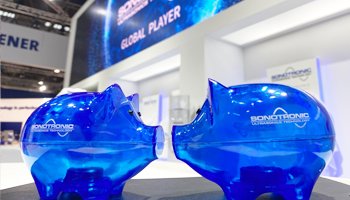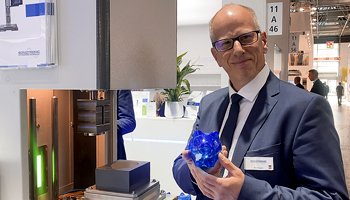 FACHPACK in Nuremberg - September 27-29, 2022
Under this year's FACHPACK keynote theme "Transition in packaging", the trade show was all about sustainability. Not only legislators but also consumers are demanding sustainability - and this is profoundly changing the packaging industry. As an ultrasonic specialist, we presented our core competence for mastering the changing demands in the packaging industry. Ultrasound is a high technology that makes it possible to replace existing conventional techniques. Compared to other thermal methods, the process is environmentally friendly and energy-saving. Recyclable materials can be processed and monofilms can be sealed securely and tightly. Machine manufacturers who want to save energy and materials were able to see this for themselves at our booth.
Changes in packaging materials as well as alternative sealing processes to heat sealing emerged as a clear direction, which we follow and continue to promote. With our sustainable ultrasonic technology, we are accompanying the packaging industry towards a sustainable circular economy.
Click here for the product trends for Packaging & Food: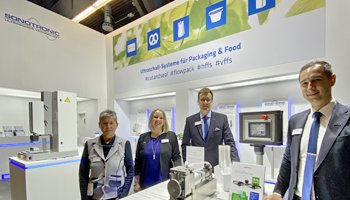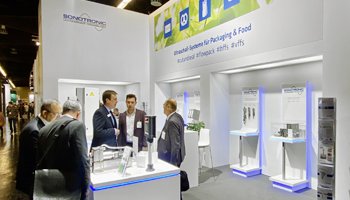 IZB in Wolfsburg - October 11 to 13, 2022
The International Suppliers Fair (IZB) is aimed at suppliers to the automotive industry and enjoys a high reputation among international experts. We from SONOTRONIC were also present as exhibitors for the first time this year. Europe's leading trade fair for automotive suppliers seemed to us to be the ideal platform for our machines and systems for joining and punching plastic parts in automotive exteriors and interiors. Many of our customers were exhibitors on site themselves, and thus it was an ideal meeting point for technical and personal exchange, which will now be concretized in the follow-up.