Ultrasonic roll seam welding
Environmentally friendly and energy-saving welding process
Ultrasonic roll seam welding works on the same principle as ultrasonic welding. The difference is essentially that continuous weld seams are produced by the rotating (driven) disc-shaped sonotrode. 
The technology is very flexible in application: for example, in circumferential welding of round parts, designs with different diameters can be processed using roll seam technology with the same sonotrode on one welding device. 
In the textile industry, ultrasonic roll seam welding machines replace conventional sewing machines. Fabrics made of thermoplastic synthetic fibers are then no longer sewn with a thread but welded with ultrasonic, which is particularly advantageous for maintaining the elasticity of the material.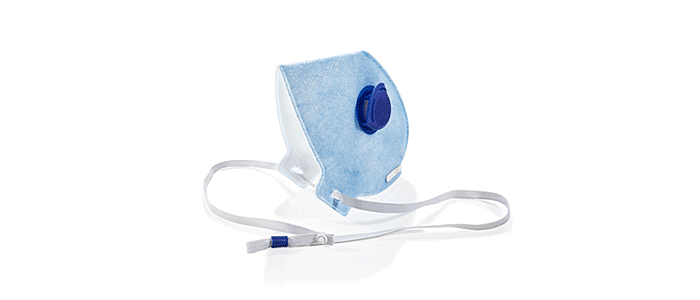 More and more applications and products can be realized and improved with roll seam technology. Our ultrasonic assemblies for roll seam welding are used in particular in the textile industry. We also integrate the technology into new or existing machines for various industries, such as the packaging industry, depending on the application.
Compared to other thermal processes, the energy consumption of ultrasonic welding is low. Energy is not supplied continuously, but only during the welding time. The effort required for maintenance and cleaning of the appropriately adapted ultrasonic systems is also reduced, as the ultrasonic tools are self-cleaning and are not contaminated by material residues.
Advantages
Welding and cutting of elastic and non-elastic textiles
No fraying during edge trimming
Minimum seam protrusion
Weld seam width 2 - 25 mm
Flexible seam design
No subsequent taping of seams
Rotating sonotrode made of titanium (10 or 25 mm width) or steel (7 or 10 mm width for cut & seal)
Welding speed from 0.3 - 20 m/min or 10 - 80 m/min
Amplitude control proportional to welding speed
Contact pressure adjustable via electro-pneumatic pressure control valve
Circumferential speed of sonotrode and anvil unit controlled via master-slave coupling
Cooling of roll seam sonotrode and ultrasonic converter via fan
Applications
Surgical gowns
Surgical cloths
Bellows filters for air and gasoline filtration in the automotive sector
Air filters for agricultural machinery
Mesh fabric
Corsetry
 
You might also be interested in