Ultrasonic cutting
Fast and precise cuts with low energy consumption
Not only nonwovens and textile fabrics, but also various foodstuffs can be precisely and cleanly separated or cut into by ultrasonic cutting. Depending on the application, the sonotrodes can be designed to cut vertically, horizontally or continuously (roll seam sonotrode). The sonotrodes as cutting tools are comparatively low-wear. Since they are cold, as in ultrasonic welding and punching, a wide variety of materials can be processed efficiently. 
Food industry
In the food industry, these are, for example, various types of cheese, baked goods and confectionery, raw dough or frozen goods. The respective sonotrodes precisely divide the product with the help of ultrasonic vibrations. The cutting itself is easier than with conventional knives due to the reduced force required by the oscillation of the cutting tool. Thus, there is no deformation due to crushing or squeezing of the food.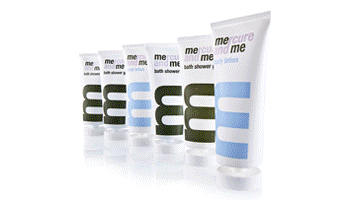 Textile industry
In the textile sector, ultrasonic cutting is characterized by the fact that the cut edges of the nonwovens or fabrics do not fray. Instead, they are sealed or fused with ultrasonic technology. In addition, a deliberate material imprint is created on the cut edges during cutting, so that the material becomes thinner.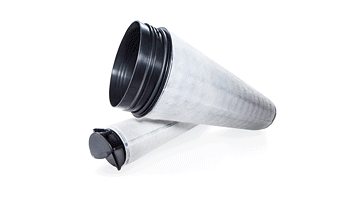 Automotive industry
SONOTRONIC uses the technology predominantly in special machines for various industries, e.g. also for separating nonwovens or fabrics in the automotive industry. In the textile and food industries, our ultrasonic systems and assemblies are mainly used for integration into existing machine concepts.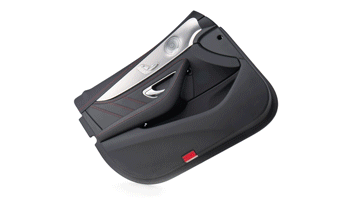 Cutting fabrics
Consistent punching and cutting quality 
Cleanly sealed cut edges without fraying
No thickening of cut edges, no need for subsequent flattening
Cut & seal for multilayer textiles
Very good process control and reliability
Low tool wear
Cold punching and cutting tools
Very short cycle times
Increases production efficiency
Simple, fast tool change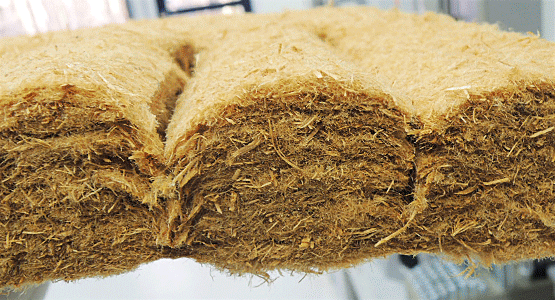 Fabric applications
Cutting to length, cutting and punching of technical textiles such as tension belts, airbags or dog leashes
Cutting of belts
Robot trimming for door panels
Cutting seat foam for seat heating and flat ribbon cables
Food cutting
100 % precise cut - 0 % scrap
Attractive cut appearance 
Shape retention
Product-specific cutting geometries
Cutting sonotrodes with low product adhesion and self-cleaning effect
Cold cutting tools
Reduction of maintenance and downtime
Cutting of products almost independent of consistency
Food applications
Cutting and separating cakes, meringues and other baked goods
Slitting and crosscutting of sponge cakes and confectioneries
Cutting of cheese into slices or pieces
Controlled cutting of pretzels
You might also be interested in