Blisters, trays and cups
Combined ultrasonic sealing and punching of complex shapes
With the patented modular sonotrode table, blisters, trays or cups can be sealed and punched in a single step. This eliminates the need for subsequent punching devices and shortens the packaging process.
Since the sonotrodes that transmit the ultrasonic are arranged to form a flat sealing area, the sonotrode table can be used regardless of the format. It is sufficient to simply exchange the anvil plate or the parts nest to change the packaging format. This results in great flexibility in packaging design.
In the case of format-dependent packaging solutions with ultrasonic, we adapt not only the parts nests to the packaged goods, but also the sonotrodes themselves. Depending on the application, sealing and punching tasks are also combined here.
Advantages for format-independent packaging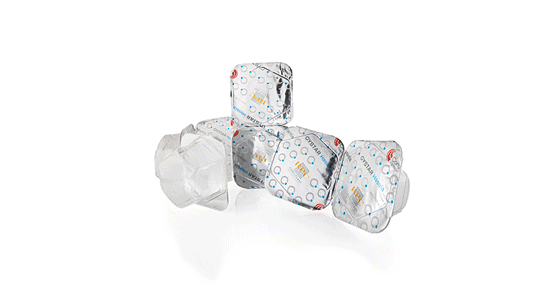 Modular system
Free format design
Combined sealing and punching (cut & seal)
Lint-free, non-sharp punching edges
Advantages for format-dependent packaging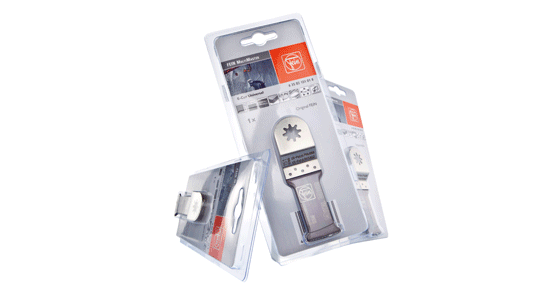 Format-dependent customer and application-specific tools
Wide experience in tool design
Own tool production
Welding and sealing of product-wetted films or packaging
You might also be interested in
Contact