Packaging & Food
Ultrasonic technology in the packaging industry
The high demands in the packaging industry must also be met in joining and cutting technology: Convenience, sustainability, flexibility, but also efficiency and cost savings.
Our systems and solutions for sealing, cutting and cut & seal different types of packaging are based on highly developed ultrasonic technology. The extremely gentle process makes ultrasonic technology ideal for packaging heat-sensitive goods. There is no heating of the contents because the tools are cold. Because the seams are completely gas- and liquid-tight, ultrasonic makes it possible to seal and simultaneously punch out packages in a single step. Impurities in the sealing area also do not affect the seam quality, so there is significantly less waste. Ultrasonic is ideal for sealing packaging, as the sealing seams are airtight and watertight, and areas can also be processed that are contaminated by fats, liquids, fibers or powder, for example.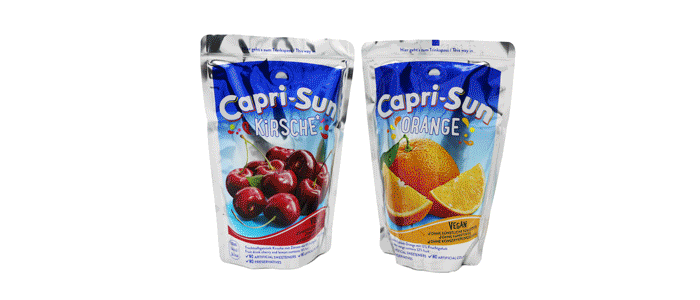 Another advantage of ultrasonic sealing is that it does not require any additives, which means that it can be recycled by type and at the same time eliminates cleaning times. In general, ultrasonic technology is very environmentally friendly, as energy consumption is comparatively very low due to the short duration of the welding or punching process. In addition, very thin packaging materials can also be processed, which is both economically and ecologically valuable for the production of packaging.
Ultrasonic units and assemblies for the food industry
Ultrasonic can be used to automate cutting and separation processes for various products from the food industry. The units and assemblies can be easily integrated into existing machine concepts. Both pastries with cream or sugar-containing layers and other doughy or fatty foods can be cut or sliced with ultrasonic in visually appealing quality in a controlled manner. We adapt the cutting geometries of the tools for longitudinal or cross-cuts individually to the product requirements.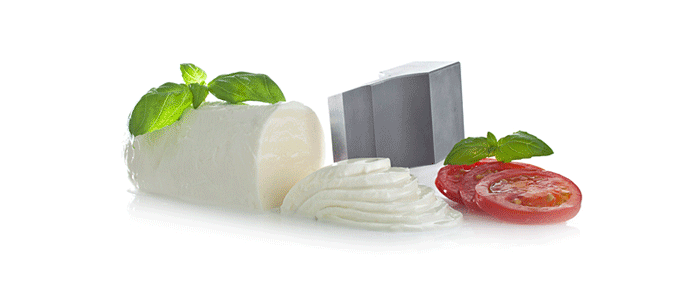 The ultrasonic vibrations cause only a small amount of product residue to adhere to the sonotrodes, so that they have a self-cleaning effect, so to speak.
Due to the ultrasonic vibrations, cutting sonotrodes work with a lower contact pressure than conventional knives. At the same time, their wear is lower and the cutting quality is significantly higher. In addition, the use of ultrasonic cutting systems has a positive effect on the maintenance and downtimes of the systems.
You might also be interested in