Tubes
Reduction of material and weight with ultrasonic technology
Plastic tubes can be found in the fields of cosmetics, food, but also technology. 
SONOTRONIC has already realized various projects in tube sealing with ultrasonic, for example, a joint development with the company Tubex_Wasungen: a tube without a shoulder is welded with ultrasonic.
Compared to conventional tubes, the SL-T® shoulderless tube from Tubex Wasungen saves up to 40 % of material. At the same time, the ultrasonically welded cap forms a homogeneous unit with the tube, thus avoiding unwanted residues in the cap and opening up new possibilities in tube design for the tube manufacturer. The shoulderless tube thus enables the realization of ecological, functional, sustainable and, above all, cost-conscious packaging. The production process and the diverse design possibilities of the tube have already received several awards, including the German Packaging Award.
In addition, the tube sealing unit from SONOTRONIC seals the ends of tubes securely and tightly.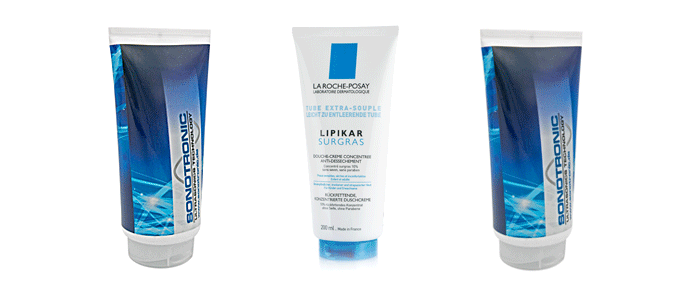 Advantages
35 kHz ultrasonic technology
Ultrasonic tools and sealing tongs from a single source
Complete system for integration into filling lines
Compact and slim unit for easy stacking to form a module package
Continuous guiding system of the sealing tools
Plane-parallel system of sonotrode and anvil
Sealing force adjustable between 50 - 430 N
Optional fixed stop
Tight sealing of thick-walled tubes and complex laminate structures
Low energy consumption in the production process
You might also be interested in
Contact